Customer Reviews
Write a Review
Ask a Question
Filter Reviews:
body strap
leather quality
gift
coffee
design
friend
17 August 2021
Aisya T.

United States
I recommend this product
Test review
Test Custom Form
01 November 2020
Ben T.

SG
I recommend this product
This is great!
this is a great product which has an awesome design and fit.
01 November 2020
Jess W.

SG
I recommend this product
This is great!
i love this product, the design is great, the quality is amazing!
26 October 2020
Devin T.

SG
I recommend this product
this product is great
I love the design and quality of the product.
25 October 2020
Ivy L.

SG
I recommend this product
I love this product!
This product is so great, I love it!
22 January 2020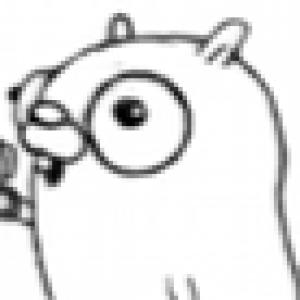 IM
Ignacio M.

Argentina
Awesome
Great products guys
11 June 2019
Christopher

Singapore
Fun, durable mug, two qualms
Let me start by saying I love this mug, and I am super satisfied with it. The two things keeping it from maximum stars are: 1) It doesn't keep liquids hot for as long as they claim. I got a maximum of about two hours, which is fine, but not the four hours they said. 2) The part that slips over the mug and acts as a stand tends to fall off, so just keep that in mind if you wrap it to your belt (like I do). Those are small problems in the long run and I absolutely love it otherwise. I work in a warehouse and bump into things quite frequently and haven't even seen a scratch on the mug yet. It's easy to wash, too. Definitely would recommend to anyone who wants a unique travel mug.
11 June 2019
Anonymous

Singapore
5.0 out of 5 starsFiancé loves it!
Fiancé loves it. Cool concept and design. Love that it can stand on its own and doesn't have to be worn all the time. I also recommend Deathwish coffee to put in your new cup! Got that as well and one serving kept him going all day, hah!
11 June 2019
Jason

Singapore
The precision molding and quality
The precision molding and quality materials are just the beginning of how beautiful this mug is. If you don't fear other people's envious hipster shaming, make sure the sleeve is secure and handle this mug like an adult and not an undergrad student, you're going to love it. No issues with leaking because I read the instructions and seriously, who needs their coffee to be hot for two or three hours (by the way, coffee is only "fresh" for about thirty minutes after it's brewed)? I work hard, sleep little and chug coffee like a productive human being.
11 June 2019
Michael L.

Singapore
Would Not Stand Up to Viking Usage
First, as others have noted, your coffee (or tea, or hot mead) will be cold by the time you finish enjoying it. Since the purpose of this novelty is to leave it out and have others see that you are a true Beard Warrior, having to refill the mug every 15 minutes is inconvenient. Furthermore, the fit and finish of the product is not quite up to par, and here's two specific examples of why. The "horn" is simply textured white plastic. While nowhere does it say that this mug is anything else, I was hoping for a more smooth, horn-like finish. In addition, the smaller strap's snap popped off the first time I tried to open it, rendering the strap permanently useless (unless I epoxy it back together).
21 May 2019
David M.

Singapore
A Great Product
Such an awesome product!
06 February 2019
Tommy

Singapore
Love this mug!
Bringing it everywhere I go, love the shape!
11 January 2019
Dominic T.

Singapore
Cos it's super awesome!!
Cos it's super awesome!!
---
Questions & Answers
---